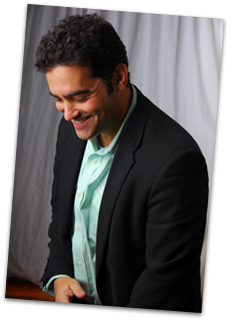 Who's Jeff Kreisler?
An internationally touring comedian and winner of the Bill Hicks Spirit Award for Thought Provoking Comedy, Jeff Kreisler has written for Comedy Central, IFC, the Huffington Post, The Final Edition, Shoot the Messenger, Gotham Jokewriters, and Jim Cramer's TheStreet.com.

He hosts a syndicated radio show, appears regularly on MSNBC, CNN, & more, radio, and the interwebs and, after stops at Exeter, Princeton, Virginia Law School, Boston, DC, and San Francisco, now lives in New York City.
He is available to speak, perform, or write for you.

"A heavy hitter" - The Scotsman
"A highlight" - The New York Times
"Critic's Choice" - S.F. Bay Guardian
"Hilarious" - Chicago Tribune
"His comedy is fluent and accomplished" - Fest Mag
"With slick and witty poise he mixes wry observation on current affairs with quirky bouts of surrealism " - Three Weeks